We are a team of hands-on, experienced local people with vast experience in the holiday industry. Our objective? Happy guests and happy owners.
Established to represent a selection of properties in Cornwall. We have combined our knowledge, experience and success to create an agency designed to make life easy for both guests and owners. We pride ourselves on being a little different… 
We have a wealth of experience within the Cornish self-catering market from managing 5* Holiday Accommodation to operating and managing properties for owners throughout Cornwall. With an excellent knowledge of the area through both work and play. It is with this insight that we are able to offer our full and comprehensive range of services with confidence and pride.
For those holidaying with us, you can expect a professional yet friendly approach,
hospitality is our industry and our passion. If you need any help booking your next Cornish escape, talk to the team, we'd be delighted to hear from you.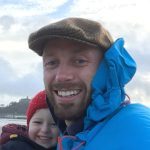 Having managed the strategic growth of a prestigious 5 star complex in St Ives to occupancy levels of over 90%, Sam has a wealth of hands on operational experience of running exclusive, luxury establishments. Backed with a mass of marketing and business knowledge, he is an essential part of the operational side of Ocean Holidays Cornwall.

With a true love for numbers he tirelessly analyses statistics to ensure we gain the highest possible returns for all of our owners. With the ever changing landscape of online marketing you will also find him constantly reviewing our position and strategies in a field he really enjoys.

In his spare time he's almost always looking for a wave or with his family.
We have all had a lovely time staying at Saltwater it was a lovely property, just wished we could have stayed longer but we will be back I will tell our family and friends about your property's because all our family come down throughout the year.